2000 Jeep Cherokee Accident Photo's
The pictures below are of our 2000 Jeep Cherokee after an accident Yvette was in while driving to work on Tuesday morning, 08 October 2002. Yvette was very lucky to walk away with what we think are broken ribs, bruises and very sore muscles. Obviously the white truck is what's left of our Jeep, the blue Oldsmobile station wagon visible in some of the photos is what hit Yvette - that cruiser station wagon was airborne at over 6 feet and hit her flying in the air. Look closely and you can actually see part of the white wheel well trim of our Jeep sticking out of - or rather being eaten by - that station wagon.
Clock on any picture for a full sized image. Oh, and sorry, the images were scanned by Kodak - a photo CD - they are extremely high quality, but very, very large at over 600K bytes each [each photo will take about 2.5 minutes to download and display if you have a dial-up connection].
The moral of the story? SUV's and air bags save lives!
76900002.JPG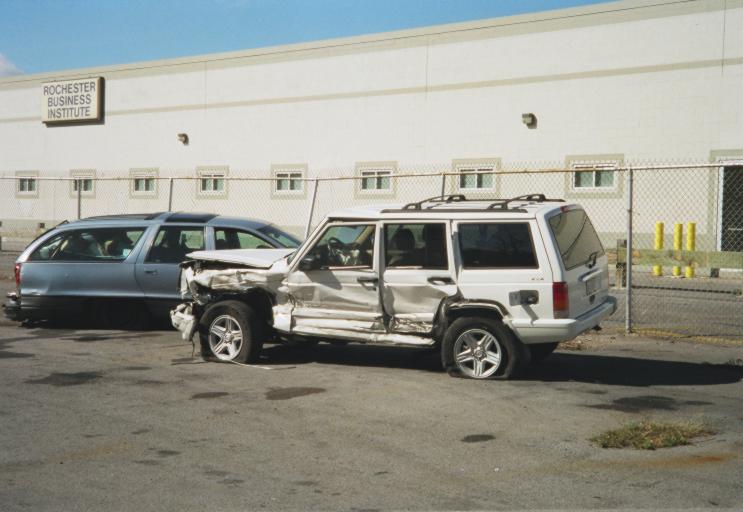 ---
76900003.JPG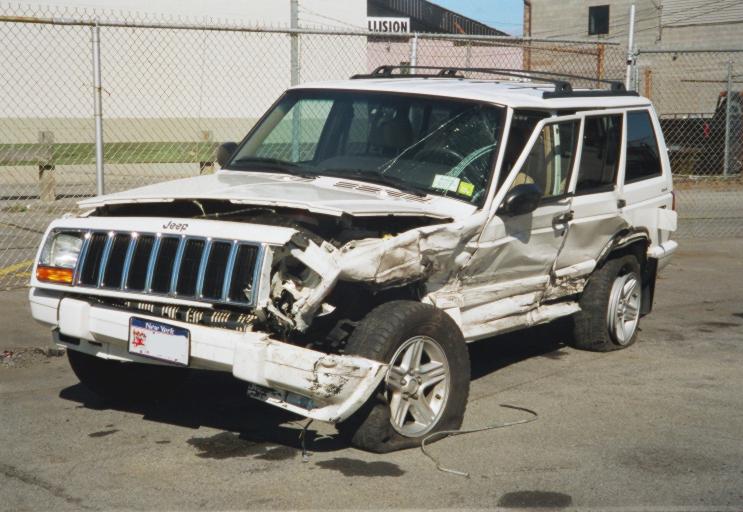 ---
76900004.JPG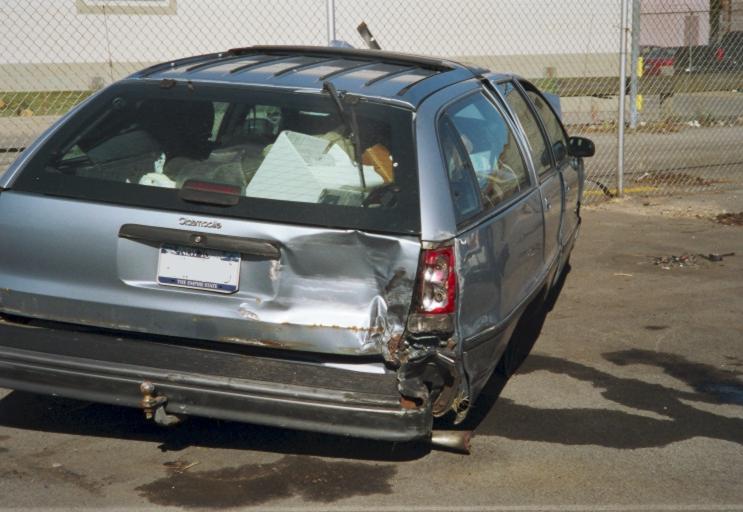 ---
76900005.JPG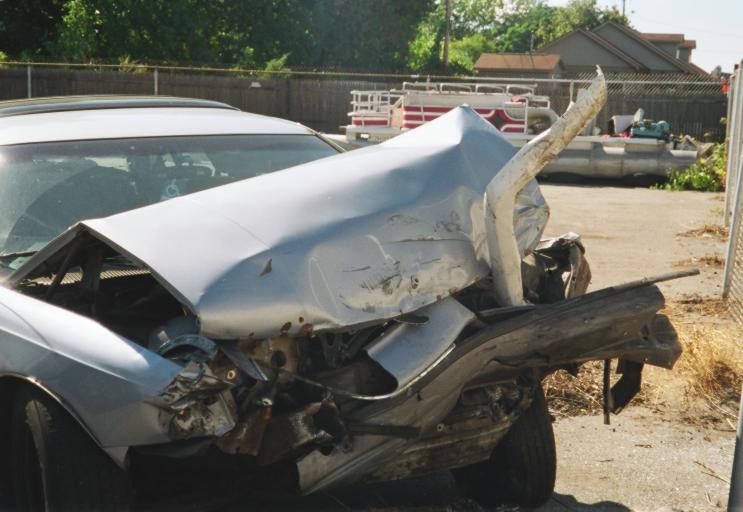 ---
76900006.JPG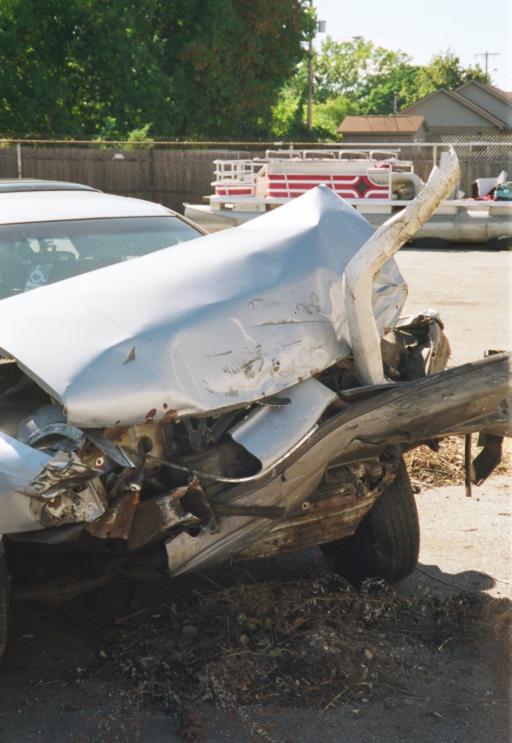 ---
76900007.JPG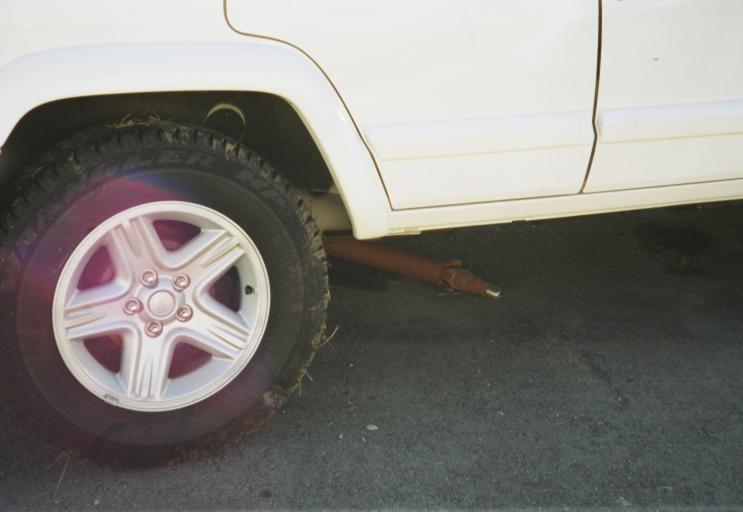 ---
76900008.JPG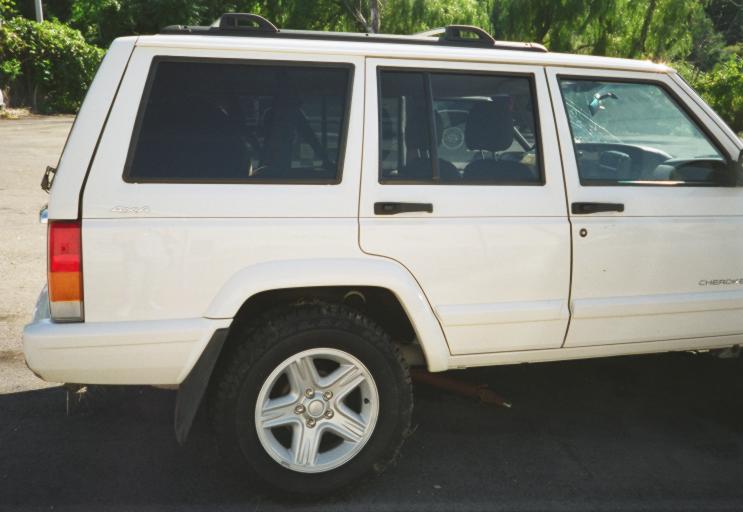 ---
76900009.JPG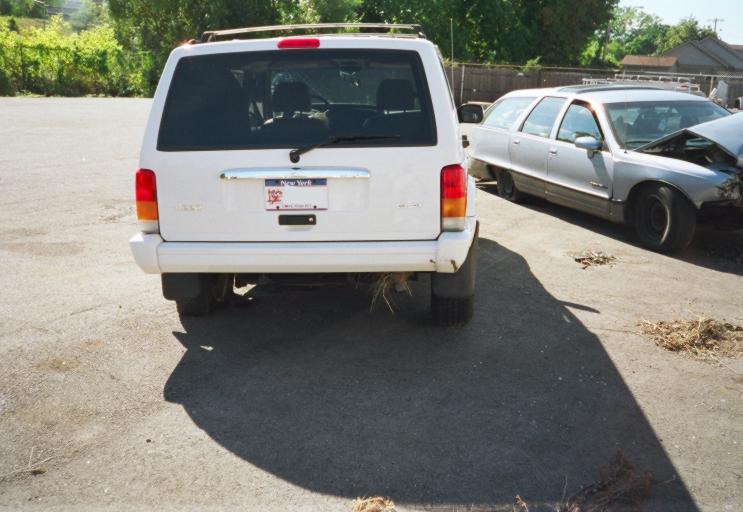 ---
76900010.JPG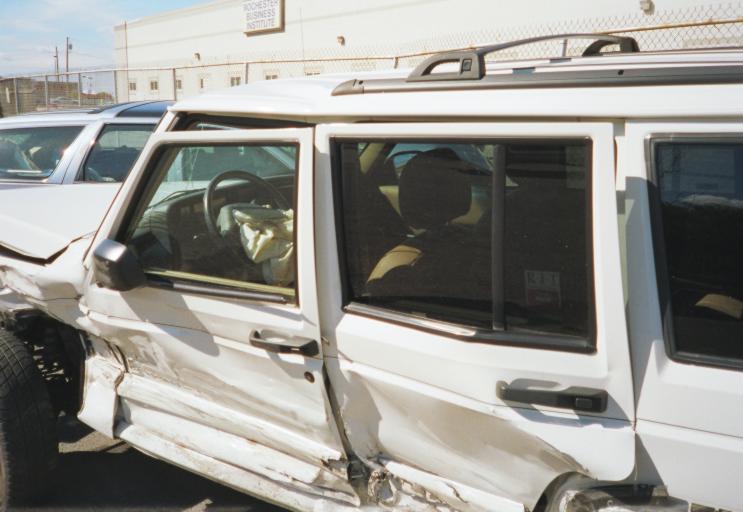 ---
76900011.JPG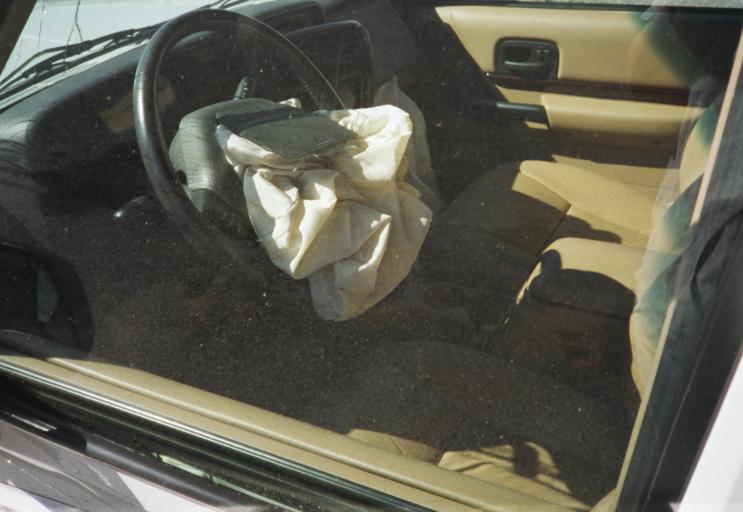 ---
76900012.JPG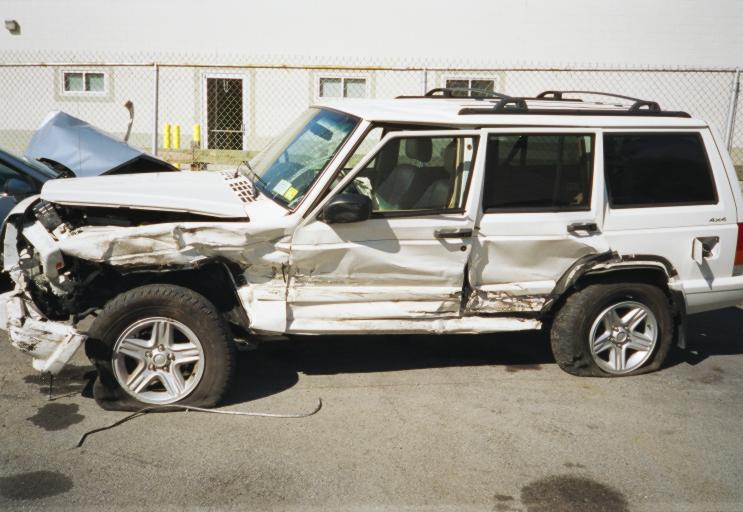 ---
76900013.JPG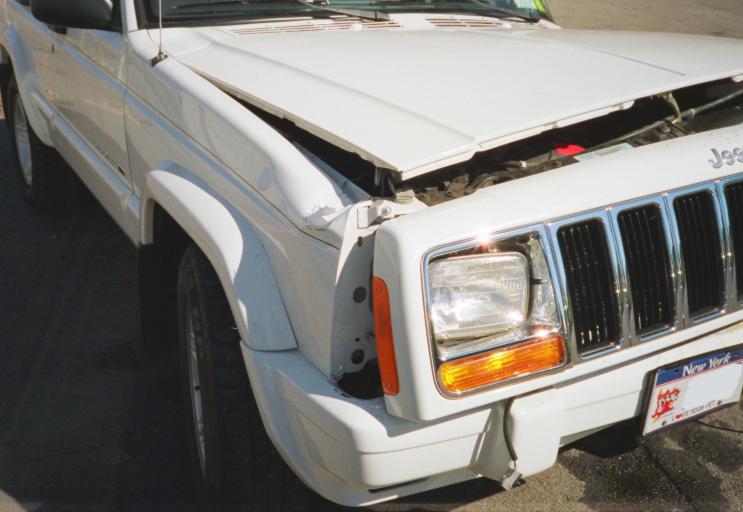 ---
76900014.JPG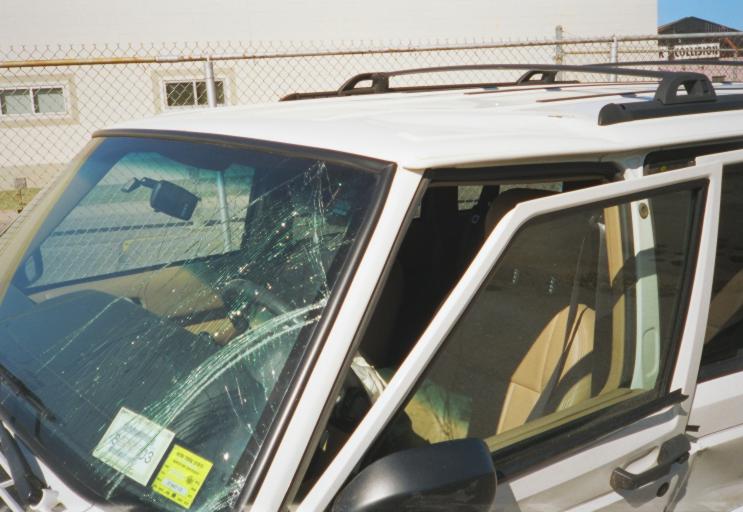 ---
76900015.JPG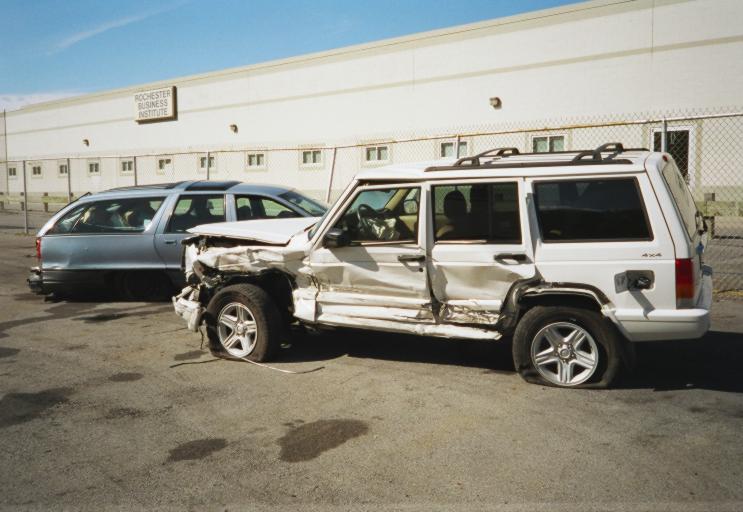 ---
76900016.JPG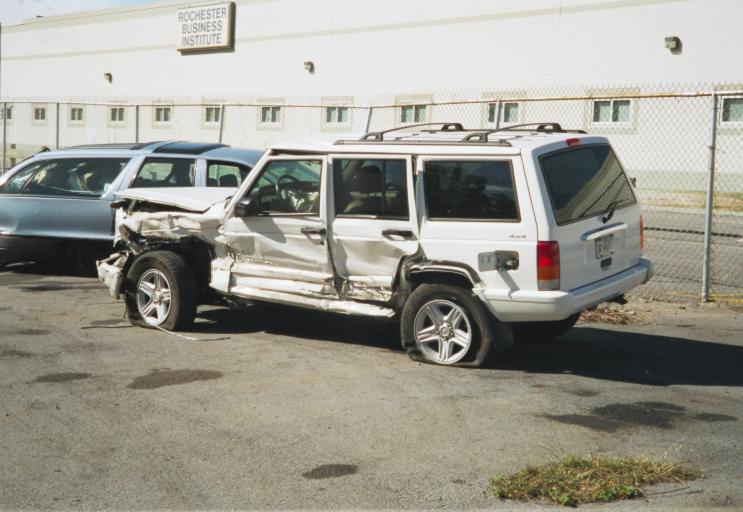 ---
76900017.JPG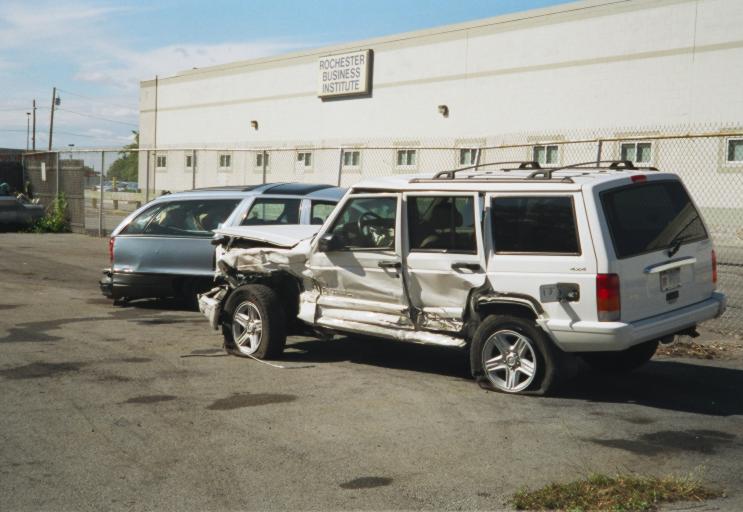 ---