A little glimpse of life at Ashly Audio ...
---
Ashly's first official manufacturing facility was located on Jay Street in Rochester, NY. This facility was a bit out dated so we moved to a newer facility on Fernwood Avenue around 1979. Being a small company in the professional audio business meant we needed to watch our cash flow. Therefore construction of the new space was left up to a team of Ashly employees, from left to right: Tom Bachus, Dan Lanzi, Bill Thompson (aka Tubes), Tom Napierala (aka Nino), me, Ron Rothe (aka Crusher), and Dave Malloy.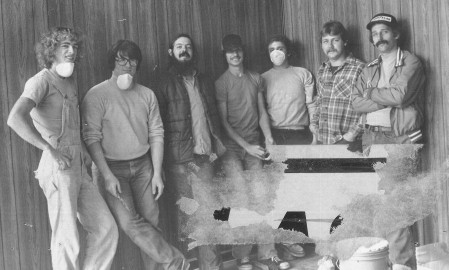 Ashly Audio, Fernwood Avenue Buildout
Once Fernwood was up and running and a couple of other projects were finished, Billy had me work on a "real time" audio band spectrum analyzer. Although the unit was never taken to production, as shown in the photo below, it did work well and could display on a video monitor (top), or by sending the video output signal through a "VHF TV" RF generator, on a standard television set (bottom).

Ashly Audio, 1st Engineering Office at Fernwood Avenue
Early in 1981 Billy and I started work full time on the design of the first Ashly power amplifier with a MOS-FET (vs bipolar transistor) output stage - the FET-200. Besides all the normal battery of tests you would perform on a power amplifier for noise, distortion, power output, etc., our amp was destined for commercial applications and therefore stress testing (at peak output voltage!) such as shorting the output, applying loads with variable resistance using high wattage light bulbs and heat coils, driving hammer drills in bridge mode, etc., were included as part of our rigorous qualification process.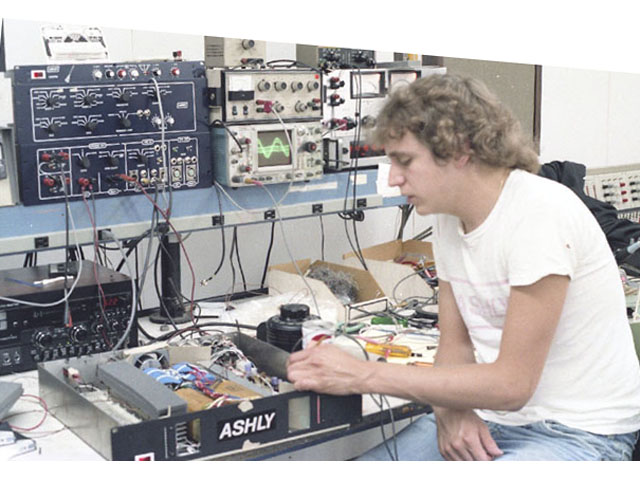 Ashly Audio, Prototype FET200 Amplifer R&D Testing
The pictures below were taken by Billy while I was stress testing one of the amps in the final prototype case prior to starting initial production in early 1982.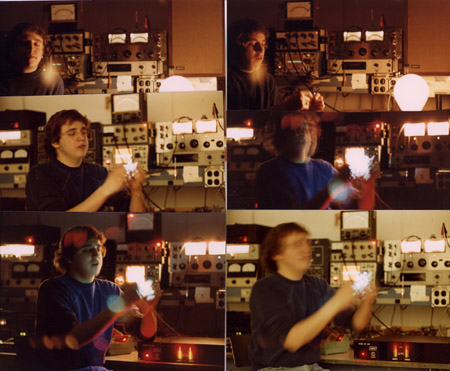 Ashly Audio, FET200 Amplifer R&D Testing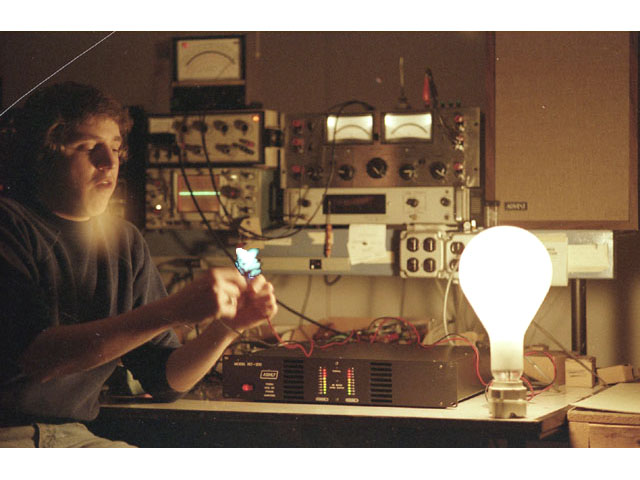 Ashly Audio, FET200 Amplifer Short Circuit Testing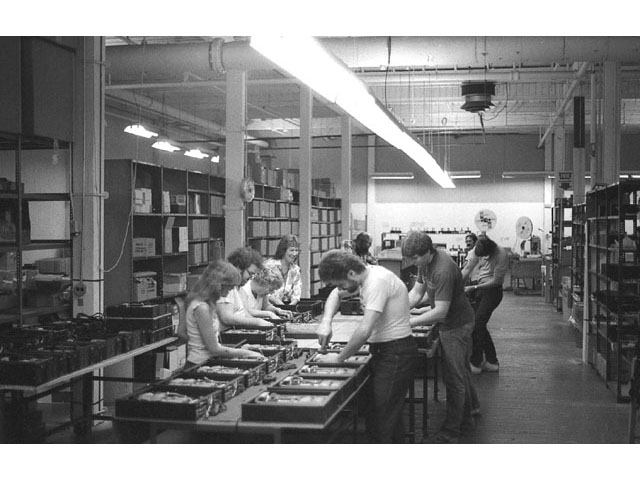 Ashly Audio, JP and crew building FET200 Amplifers
Moving forward a few years...

Bill Thompson speaking at the 1st Rochester Interdisciplinary Audio Engineering Symposium (RIAES) at RIT - 16 June 2014
Always interesting times with good friends at Ashly!